Everyday life for Muroran Institute of Technology (Muroran IT) students, whether living alone to living in a dormitory, is outlined here.
Meitoku Dormitory for male students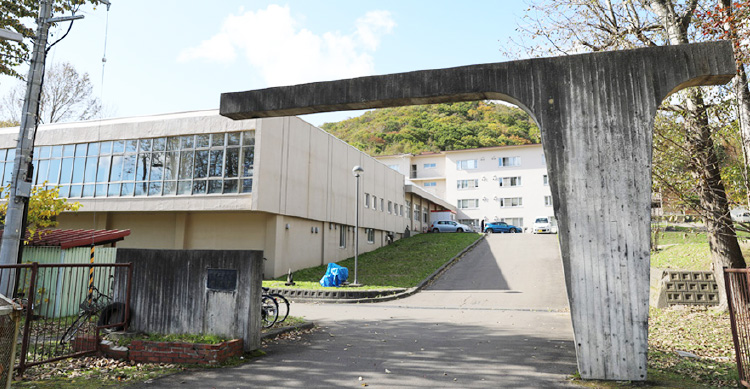 This dormitory with a capacity of 363 people consists of buildings A and B and an administration building, each of which is four stories of reinforced concrete. All three and were completely renovated in 2010.
Each room is a triple room about 15 tatami mats (approx. 27 m2) in size and is divided into 3 units. Privacy is ensured in each unit, which looks like a private room and is equipped with a desk, chair, loft bed and bookshelf.
Lots of friends
The difference from living alone is that students always have friends around them. They can help each other or ask older students about exam information.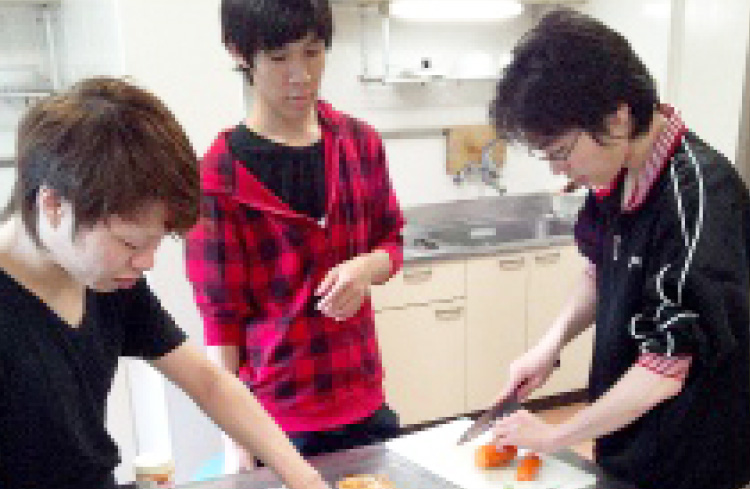 Students can cook for themselves
There is a kitchen on each floor in the dormitory, where students can prepare their own meals.
On holidays, they sometimes cook with friends.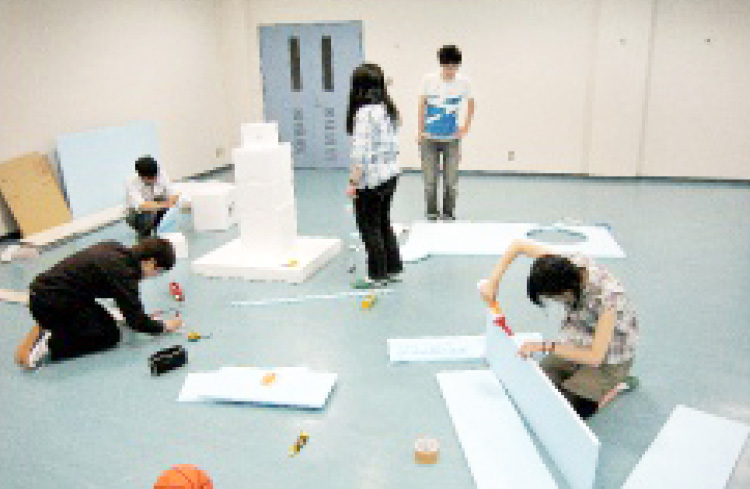 Full facilities
In addition to ordinary rooms, Meitoku Dormitory has facilities such as a multipurpose hall and a common room. The multipurpose hall is used for purposes such as dormitory festivals and working out. The common room serves a place for socializing and study sessions.
Have fun with the dormitory festival!
The dormitory festival is held in June every year, attracting many local residents. On the first day, there is a procession of men wearing red loincloths and walking around the town.
There are also events such as ball game tournaments and projects with entertainers as guests.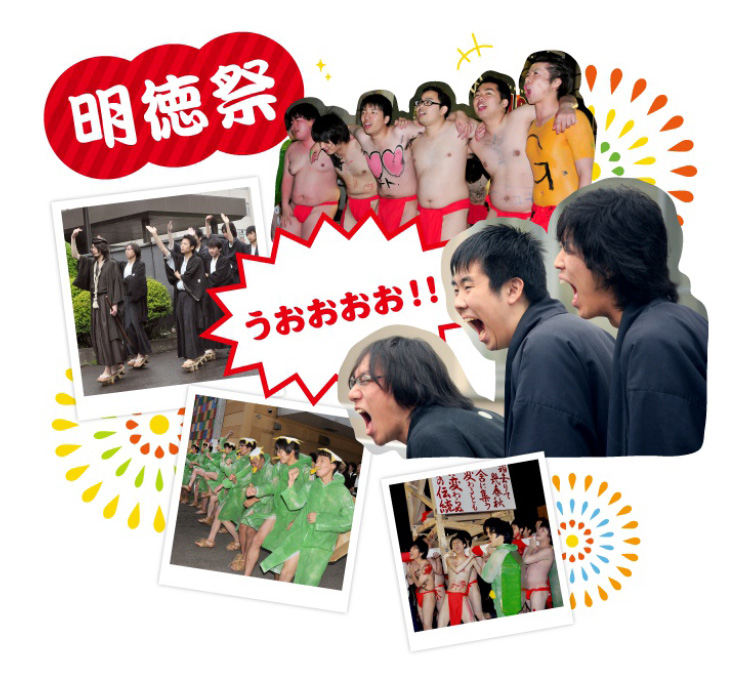 Palette
This is a university co-op with a supermarket.
From fresh food to daily necessities, stationery and a travel agency, students can find everything they need for college life here. It is a strong ally of Muroran IT students!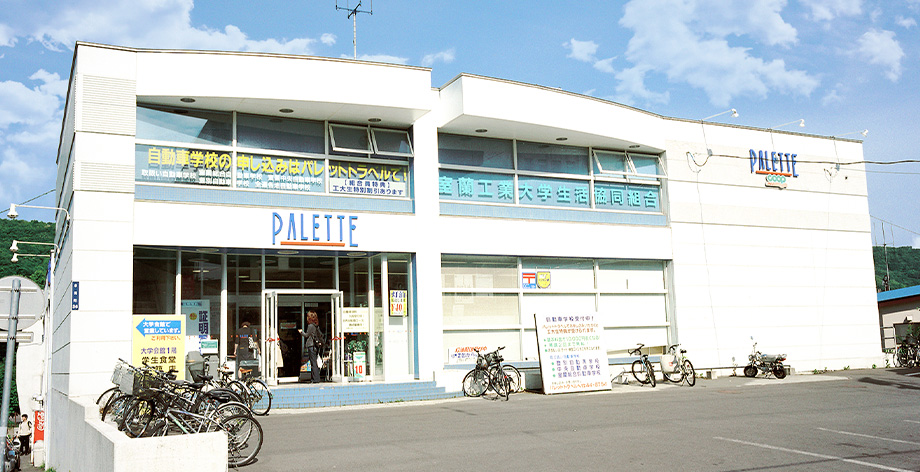 Life support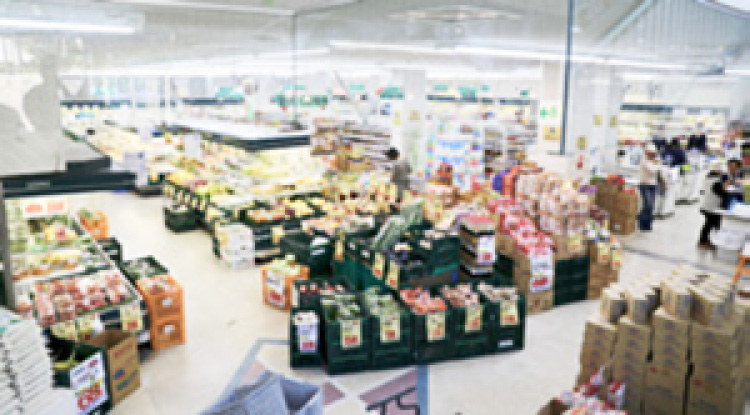 The items sold at the university co-op include stationery, electrical appliances, and food.
In addition, facilities students need for life are all available here, including a cafeteria, bookstore, hairdresser, travel agency, laundry, letting agency, and ATMs. Some items are much cheaper here than in other stores.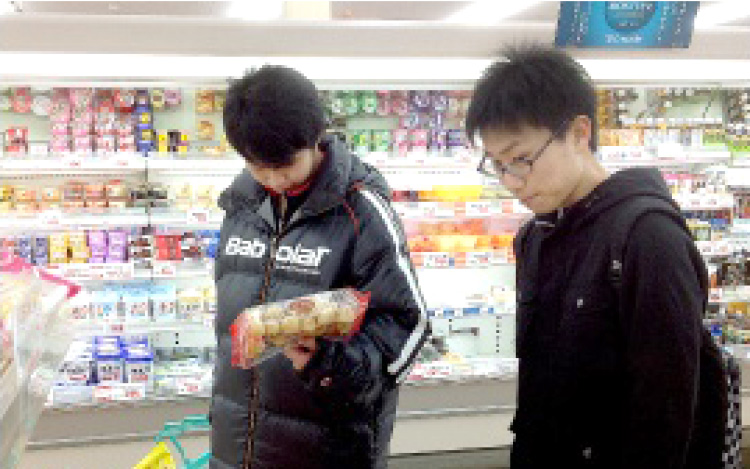 All facilities are compactly situated here, so students can buy all kinds of goods conveniently.
The items sold change depending on the season, supporting students' daily lives.
The lecture buildings are nearby, allowing students to easily drop in between classes.
At the university co-op, information on part-time jobs in Muroran City is available.
If you find a good part-time job posting, go for an interview.
Many Muroran IT students work part-time and gain valuable social experience while earning living expenses and pocket money.